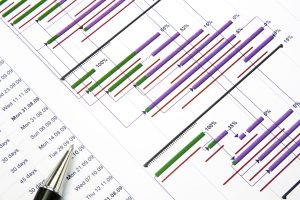 We've aggregated pertinent stories for your consideration so you can stay up-to-date on what's happening in the world of Project Management.
Here are recent links of interest:
"What Successful Project Managers Do" – MIT Sloan Management Review
Traditional approaches to project management emphasize long-term planning and a focus on stability to manage risk. But today, managers leading complex projects often combine traditional and "agile" methods to give them more flexibility — and better results. Continue Reading

"Sabotage the PMO… by Chasing Personal Glory" – The Influential PMO
There is no glory in the PMO. We don't deliver projects. We don't directly impact on our customers lives. We move information and, in good places, analyse information to form useful intelligence. Continue Reading

"Project management: 5 tips for managing your project budget" – CIO
Budget overruns are a litmus test for project success or failure. Few companies have an unlimited budget, so the first thing project stakeholders look to in determining whether their project was a great success or a colossal failure is the bottom line. This fact fuels the pressure project leaders and their teams face with each passing day. As such, effective budget management is a primary area of focus for project managers who value their careers. Continue Reading

"The No-nonsense Guide to Project Management" – Facet Publishing
Read an exclusive interview with Barbara Allan in which she discusses writing her new book, The No-nonsense Guide to Project Management, and offers advice on the skills needed for both small and larger, complex projects. Continue Reading

"Agile Facts and Misconceptions" – DZone
As an Agile consultant, I would like to put the many misconceptions about Agile to bed, so that as Agilists, we can better promote an understanding of what is, and what is not, Agile. Continue Reading
If you spot project management news of interest, or you have an interesting blog post you want to share, let us know at: info@mindedge.com.
---
MindEdge is a Global Registered Education Provider for the Project Management Institute, offering online, self-paced courses and simulations in Project Management.
Our courses are designed to engage and inform!
Please click on any of the following MindEdge project management online courses for more information:
You can learn more about MindEdge by clicking here.
Copyright © 2017 MindEdge, Inc.
---
Tags: agile, agile project management, budgeting, guide, project budgets, project management